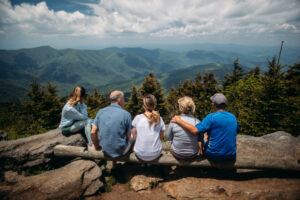 Hey hey,
I am Clarie!
I have lots of ideas and intentions to make people feel extra special! Sometimes I execute it and then sometimes I don't!
I hope this website will give you ideas and help you plan fun ways to bring EXTRAORDINARY to the ORDINARY! I am all about building confidence to help you organize and prioritize ways to bring the EXTRA!
I have a deep desire to serve others in extraordinary ways that speak especially to them. Whether little things or big occasions, throughout the year, I'm all about making it BIG!
Join me on wherever your journey has you RIGHT NOW to bring "Extraordinary to the Ordinary!"
I am a "doer"
I have never been accused of being lazy! I've got 4 great kids and a new son-in-law that I'm super proud of! My kids ages range from 23 to 8 currently and I never would have imagined myself with 4 kids. I work every day but my favorite job in the whole world is to be their mom! With 4 kids and a husband that keeps me busy but I am always being accused of being EXTRA!
I'm learning how to blog and want to take you along with all the fun things we can do together!
Experiences
I can visualize everyone's reaction!
I can think of memorable things to do for holidays, on their travels and in their homes!
I can imagine huge treasured experiences!
I was doing a personal examination of my personality type and evaluating what my motivation is and after lists and lists of things that I enjoy. It all came down to one word! Experiences! It's how I want people to feel when they are with me or when I plan something for them!
The planning and the organizing of the experience lights me UP! I get so excited and just can imagine how it will make them feel!
I'm all about the experience!!!!
We are in this together!
This will be a hodgepodge of things!
It might be a party I'm planning! It may be a house I'm decorating! It may be an itinerary I'm putting together for a trip!
Come along with me and do your own imagining and "doing"! Plan, organize and make your own experience for someone! You will get all the feels making someone's ordinary day into an extraordinary day!
If you ever need a hand or have any questions, feel free to leave them below and I will be more than happy to help you out.
All the best,
www.clariedennis.com
email: clarie@clariedennis.com