I remember wanting to get pregnant.
I remember going to the hospital and having blood tests done to see if we was pregnant.
I remember finding out I was pregnant with Macy and how excited I was!
I remember thinking after she was born, that I never knew I could love something so much!
And then she was so much fun I had 3 more babies! 3 Girls and 1 boy!
I own a couple of businesses and have raised my kids in my offices and even though I enjoy what I do at work, my very favorite job in the whole wide world is to be a mom.
And another favorite thing of mine to do is to plan fun activities, make itineraries, and to make memories with my kids!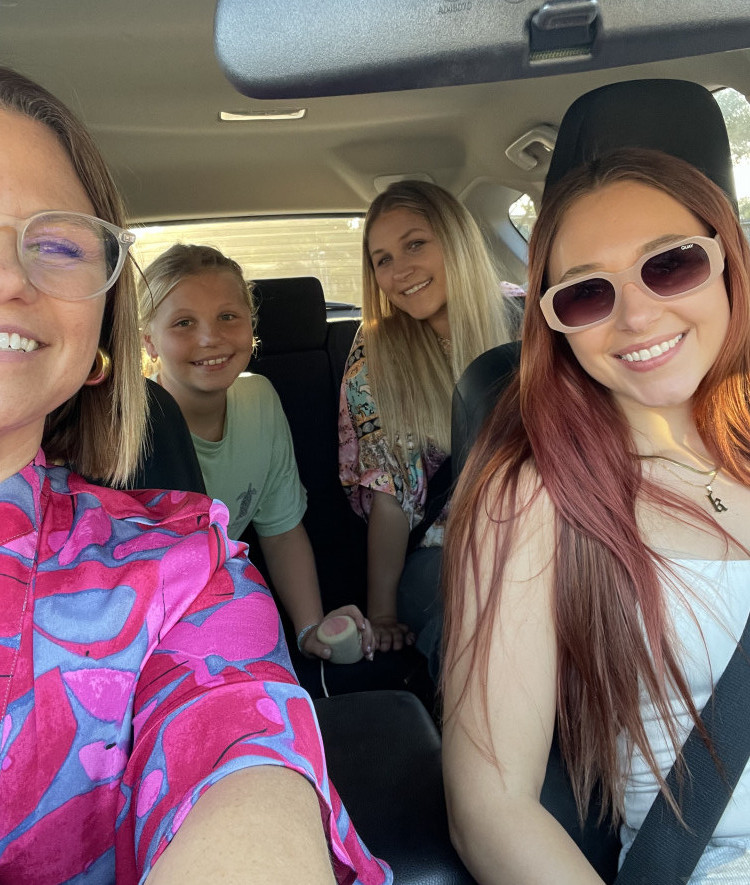 My oldest is Macy and she is an interior designer. My second girl is Kali and she has bought a house and is working in Dallas, my son is still in high school and my baby girl is 10! Macy and her husband have been out of state for the last couple of years going to school and working in clinical settings throughout the United States. Since her husband has graduated from medical school they have been back and working closer to our home.
Since Kali has bought a house and moved to Dallas and Macy is back closer to home, we decided to have a Mother and Daughter Weekend! Sadie is always free and so she was game as well!
I picked up Sadie from school and we headed south to Dallas!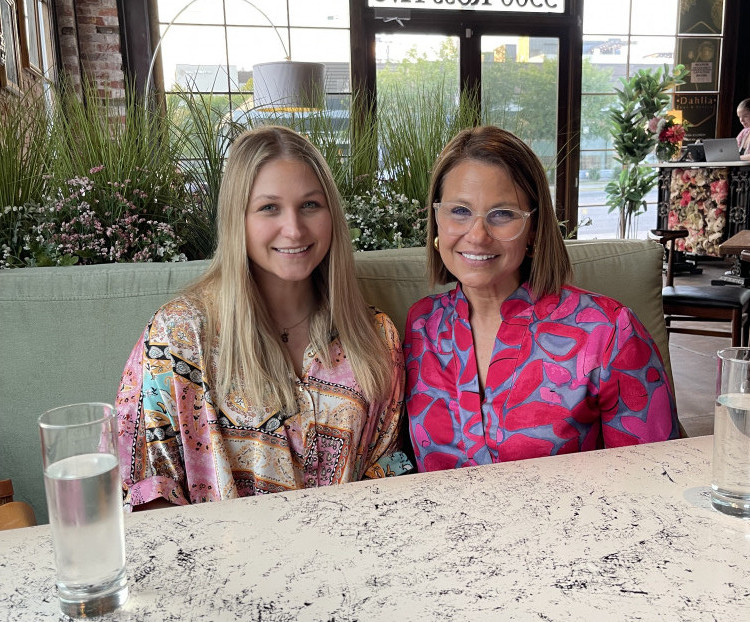 We all met at Kali's house and loaded up in her car! She had made dinner reservations for us at Dahlia's Bar and Bistro. It's described as, "your cozy, favorite neighborhood bistro" and "southern European inspired cuisine"! It was so cool! We ordered and appetizer of whipped feta dip, it was infused with local honey, rosemary, toasted walnuts were sprinkled on top and served with crostini.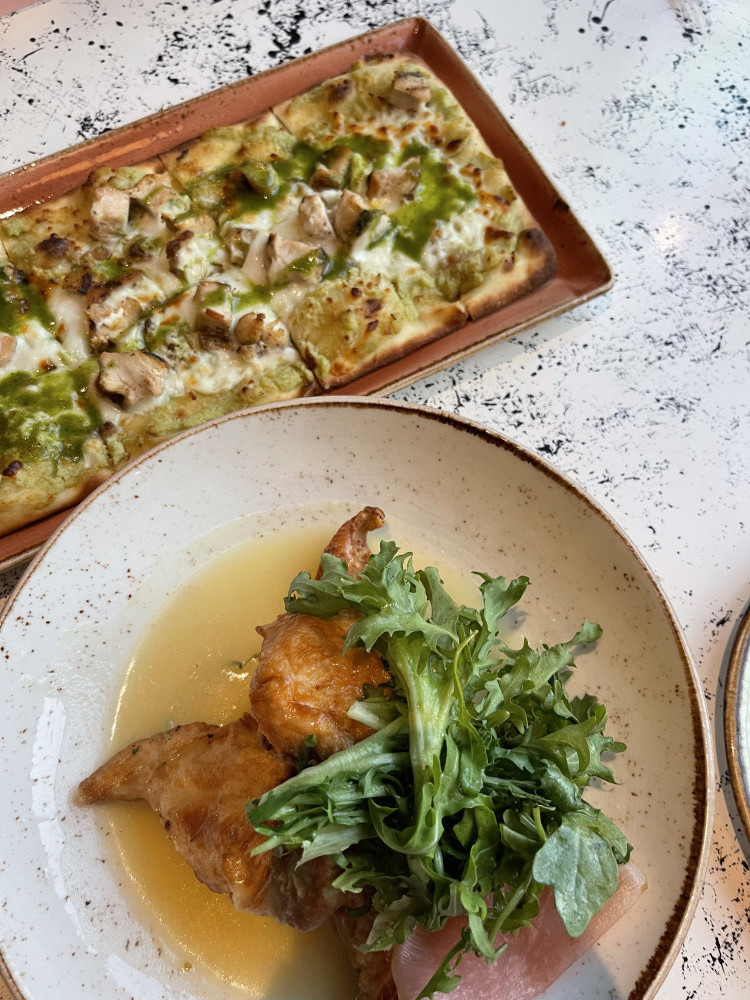 So Good! Kali and Sadie split the chicken pesto flatbread and Macy and I split the chicken francese, which I had to go back and pull up the restaurant's menu to see what of the flavors were and how it was prepared. But it was a lightly breaded chicken breast with tangy lemon butter sauce, it was served with arugula salad and dressed with zesty blood orange vinaigrette. This tasted amazing! The ambiance was cozy, and the menu was filled with delectable options It was the perfect way to kick off our mother-daughter getaway.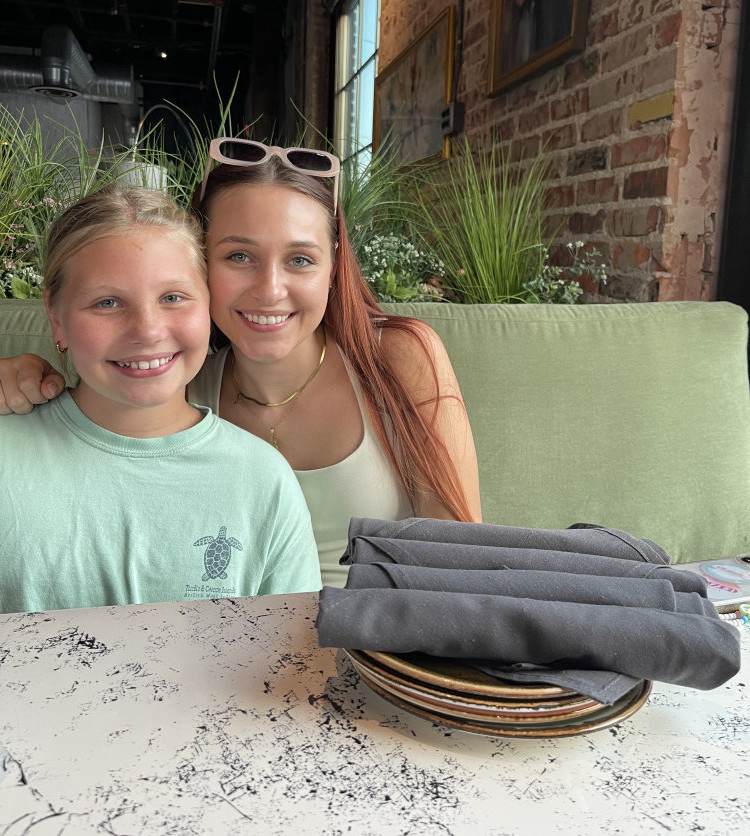 After dinner, Kali was showing us where she worked, where some local highlights were and then we decided to get ice cream! Macy is an ice cream connoisseur and she had been to a Jeni's's in Raleigh, NC when she had lived there! So that was our next stop!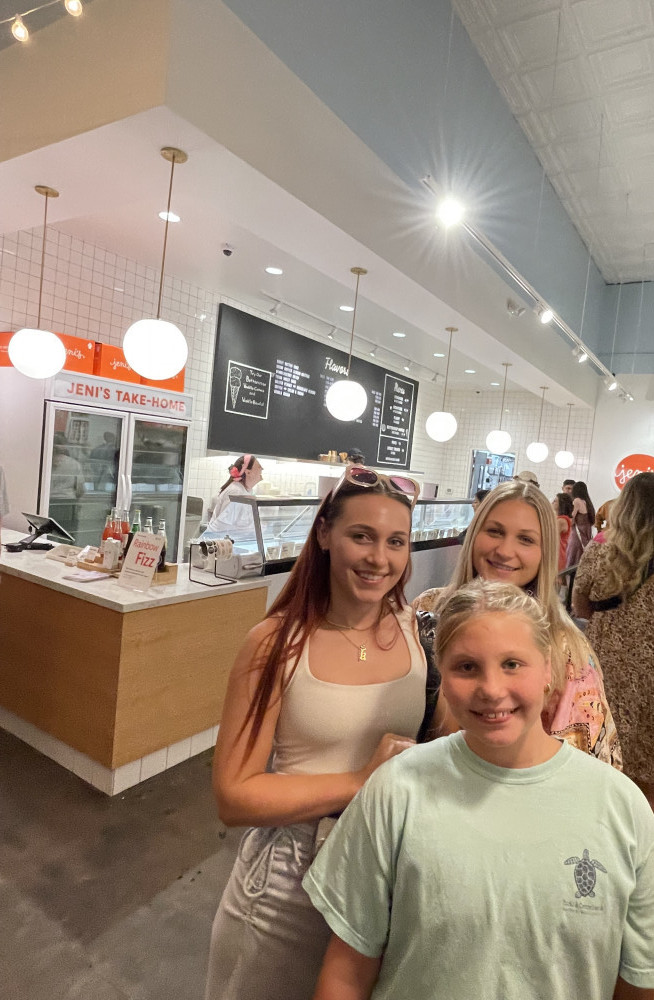 I had never eaten ice cream by Jeni and it was the cutest boutique style of ice cream shop! You stand in line for servers to dip you the most unforgettable, crave-worthy flavors I know one of the girls got the Goey Butter Cake and a different girl got the Darkest Chocolate …. YUM! They are served in a cup or in one of their homemade waffle cones! GREAT ice-cream!
Even though Kali lives there in Dallas, we all voted and thought it would be fun to stay in a hotel! So I made reservations in Deep Ellum at the Kimpton Pittman Hotel! Deep Ellum has local art galleries, boutiques and music venues. We didn't get checked until later so we couldn't enjoy all of those fun things, but it made for a fun atmosphere! You could tell it had been an older historical building but they had created a modern hotel that was filled with Texas charm! I would stay there again!
Saturday Morning Had A Sweet Start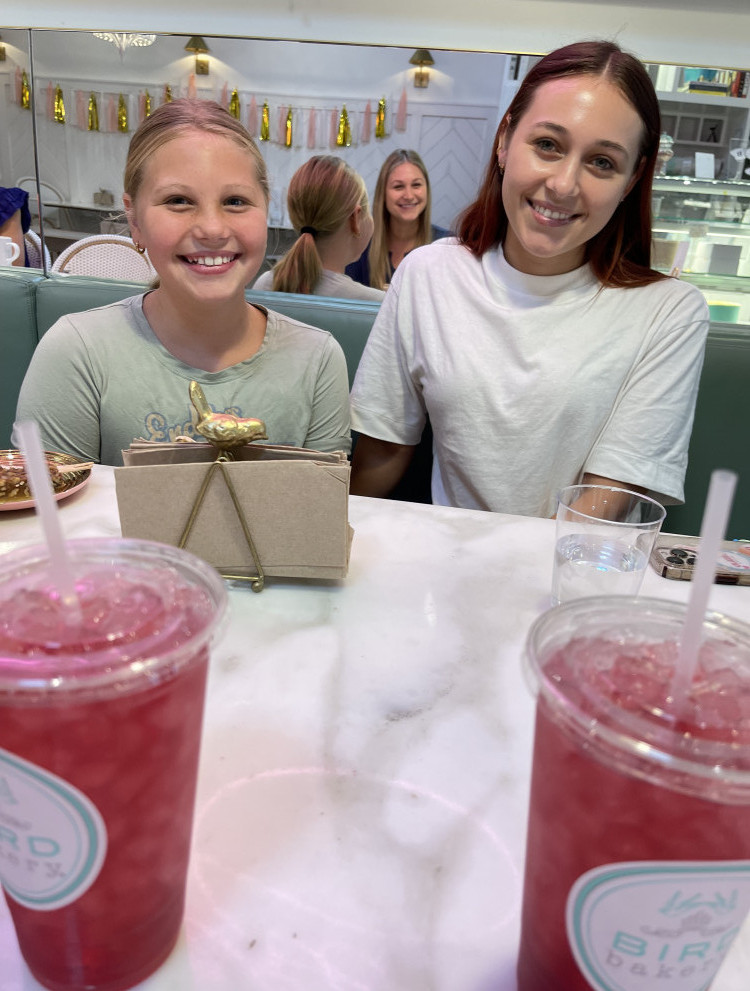 On Saturday, we were up and ready to explore Highland Park. Our first stop was the Bird Bakery, a charming spot known for its mouthwatering breakfast treats. The smell of freshly baked pastries greeted us as we walked in where everything we make is baked on-site, from scratch, each and every day. It was a fun place to start our day and got an iced coffee fix to kick it into gear! Plus, it's just an experience going to Highland Park anyway! All the unique branded shopping all in one spot is pretty special!
Do you like shopping?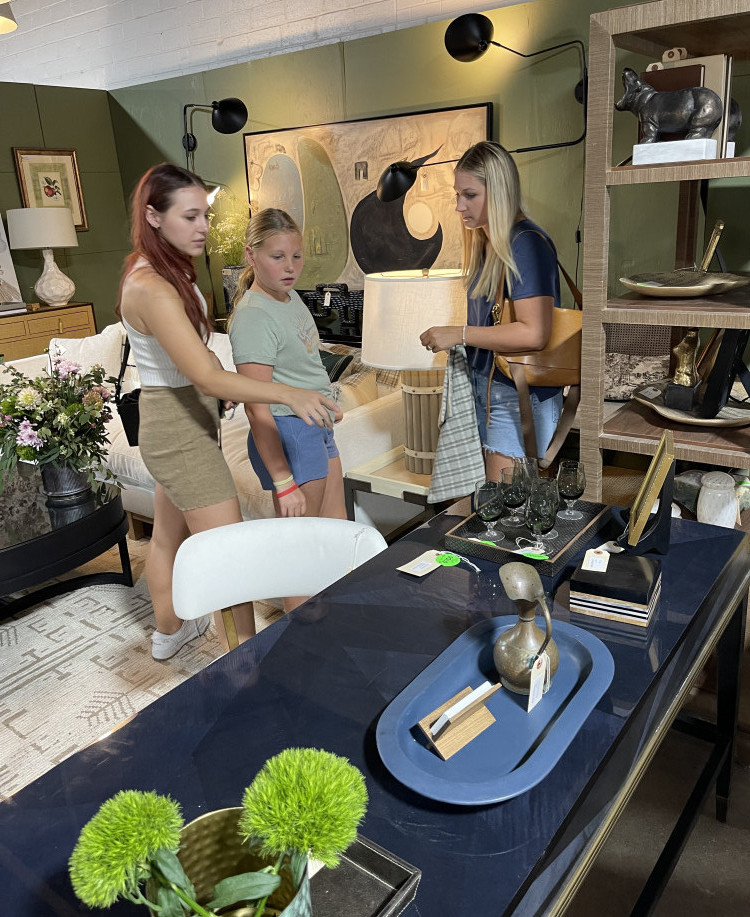 I absolutely LOVE antique shopping! Just imagining where that piece of furniture had been, who had eaten off that elegant old table or what kind of conversation that piece of art work had listened in on. It's just so interesting to me! So we found the Arts District and several blocks right after another of antique stores! The street was lined with unique treasures and vintage finds. We rummaged through art work, we picked up unique pieces of furniture and imaged where we could put that antique in our homes! I think all of us picked something up and got a souvenir of our shopping trip! We found everything from retro furniture to quirky collectibles, each piece telling its own story. It was like stepping back in time and uncovering hidden gems. So fun!

Did I mention we were in Dallas in August?
Do you know how hot it is in Dallas in August? It was over 100 degrees that day were out shopping and having our mother and daughter day trip! It was HOT!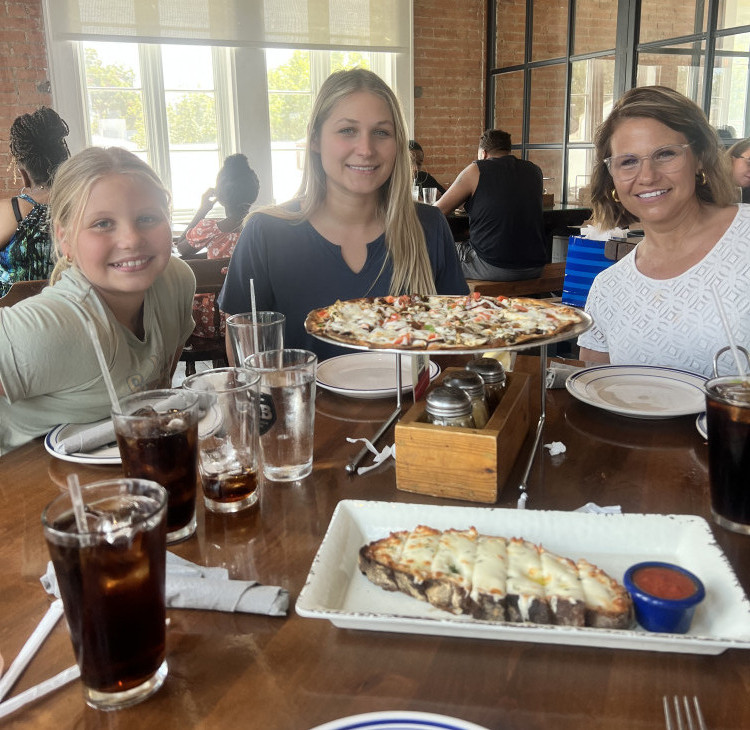 So we decided to take a break, sit down in some AC and get something cold to drink! We ordered a round of our favorite coke products and enjoyed some pizza in the Bishop Arts District We dined on mouthwatering pizza and explored charming boutiques. The atmosphere was lively, with street performers and colorful murals adding to the district's unique charm. It was a feast for the senses and a shopper's paradise. Worth the stop and the pizza was really good too!
You know those funny meme's that you watch of when people say they have to go spend their gift card, it's usually funny because they end up spending way over what the gift card is worth.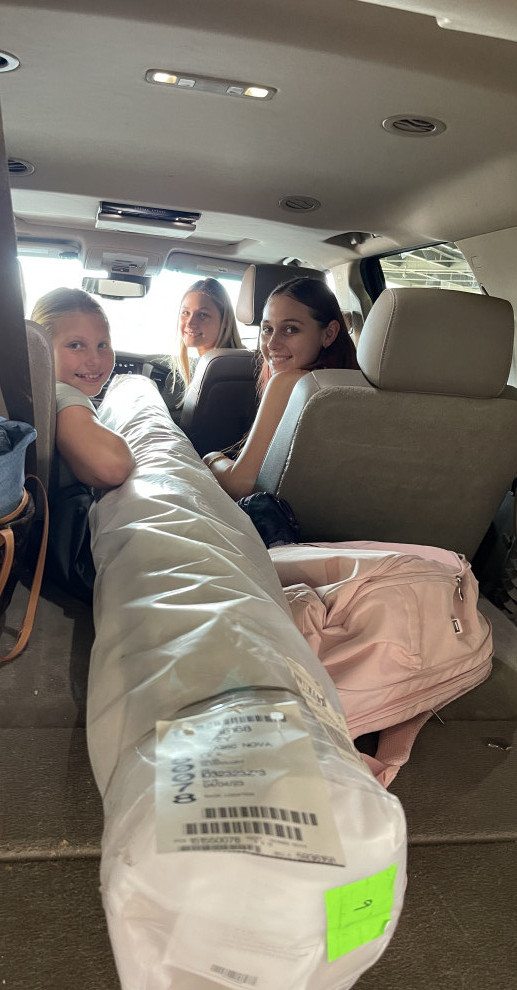 Well that was me! I was so excited I had received a gift card for the Nebraska Furniture Mart! I had never been there before, I had just seen it as I was driving down the highway before. So I definitely wanted to go check it out and since I had a gift card it was even better! This massive store is a haven for furniture enthusiasts, and we spent hours browsing through the countless options. From sofas to dining sets, if you can't find it here, you won't find it anywhere! And a bonus! I found a rug that I bought and I got to use my gift card! So Fun!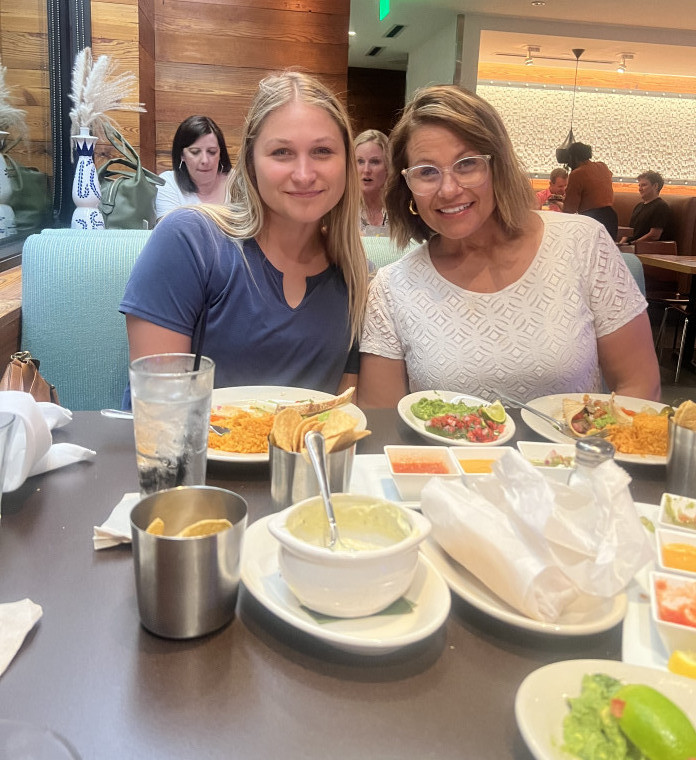 Well as our day trip was nearing the end we decided we better have a farewell Fiesta at Mesero in Preston Hollow Village
We all shared fajitas, queso and enjoyed the complimentary guacamole! It was the perfect way to end my unforgettable weekend!
I will not forget this Mother and Daughters Day Trip in Dallas!
Our Dallas weekend was filled with laughter and adventure. From the thoughtful reservations at Dahlia's to antique hunting in the Arts District, and from shopping sprees at Nebraska Furniture Mart to savoring Mexican cuisine, every moment was cherished. Mother-daughter getaways like this are the perfect way to strengthen bonds and create lasting memories. Until next time, Dallas!
If you're looking for a memorable getaway with your daughters, consider Dallas. It's a city that offers a delightful blend of all kids of culture while making it the perfect backdrop for a mother-daughter adventure.
Clarie