5 Day Itinerary for Providenciales, Turks and Caicos
Any time I get ready to leave for vacation I always research and look for the best places to travel!
I find an itinerary that I could follow to find the best hot spots to hit when we go to that location. Where all the Pintrest and Instagram worthy photo op's are!
Sitting on the same beach looking at the same landscape for 5 day's would not work for my adventurous family!
5 Days in Turks
This is a five-day itinerary that goes from one side of Turk and Caicos island to the other. When you follow this itinerary you will have gotten to see the entire island of Providential, Turks and Caicos.
I have 4 kids ranging in age from 23 to 8 years old so all ages will enjoy this itinerary!
I don't want to cook on vacation and I don't want to fight any restaurant morning crowds either! So it is easiest for me to grab effortless breakfast options from the grocery store when we land on the island. I also might pack everyone a lunch or at least snacks for the day as well. Finding a beach spot for lunch is always a great option too!
Dinner we usually like to get out and enjoy the culture on the island! Trying new local foods or fresh seafood is a must! Watch the sunset and enjoy the evening dining out. This itinerary is for you to use and add and subtract from it as you desire.

Arrived on the island and rent transportation! A jeep is fun to have on the island!

Check in at your resort, hotel or wherever you are staying!
Get groceries: I did have a bag of nonperishable that I brought from home because I had room in a suitcase. When you pack swimsuits and shorts they don't take up much room!
I had a grocery list already made out for the trip.
Go straight to the beach and start your vacation!!!
Hang out at our beach which was Bight Reef Beach.
A beautiful beach! White soft sand and calm turquoise water! Paradise!
Eat at Somewhere for dinner! That is a restaurant! The actual name of the restaurant! Go there!
Day 2
Throw a tube of cinnamon rolls that you got at the store in the oven while you are packing up your " target="_blank" rel="sponsored">snorkel gear!
Head out for Leeward Beach!
I packed a lunch for today consisting of ham and turkey wraps and a bag of chips. I have a " target="_blank" rel="sponsored"> portable insulated bag that I use for groceries when I'm shopping at home. I carry it because of its portability and fits easily in a suitcase. Freeze a couple of your bottles of water the night before and it makes everything stay nice and cool while you are out on the beach!
Then we were on our way to Long Bay Beach. Every beach has an underwater world of its own to explore!
The first day of enjoying a few different beaches was amazing! Cleaned up and ate a nice dinner at Hemmingway's. It is a beach front restaurant that is white tablecloths and napkins. Great food and great service when we were there!
Day 3
Just as easy as the cinnamon rolls from the day before, put a tube of croissant rolls on. You have the ham and cheese already, so adding them to the croissants would make for a great start to the day!
Today there are several stops along our journey exploring Providenciales!
Starting with, Spadilla Hill Rock Carvings and Spadilla Hill Beach. Looking on a map of the island will help you find this beach and stop!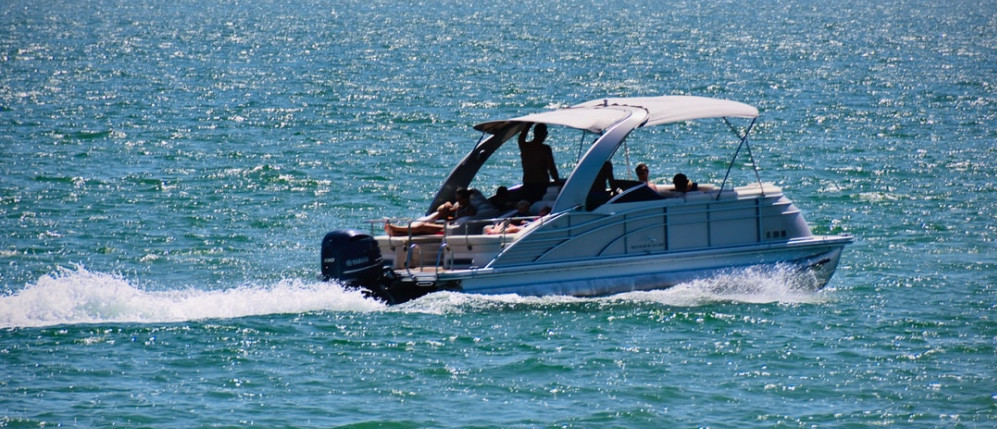 Next we moved on to Chalk Sound. They offered a 2-hour boat tour of Chalk Sound. When we went, they were the only boat service allowed on Chalk Sound. It was a really neat tour! There is an old plane that crashed in Chalk Sound and we " target="_blank" rel="sponsored"> " target="_blank" rel="sponsored">snorkeled around it! It is definitely a stop you need to make to see. Chalk Sound can be seen from the airplane when you landed and when you take off. If you didn't notice it when you were coming onto the island you will notice it now when you are taking off. It is unique!
After leaving Chalk Sound, we found Bonefish point It was time to eat lunch. We ate a packed lunch again and relaxed on the beach while we watched the boats and waves!

Making progress continuing on the island we made a stop at Malcolm Beach. This was almost the opposite end of the island where we started. The terrain was different and the snorkeling was different! That's why its so cool to go from one end of the island to the other! You get to experience it all!
I hope they still have Thursday Night Fish Fry!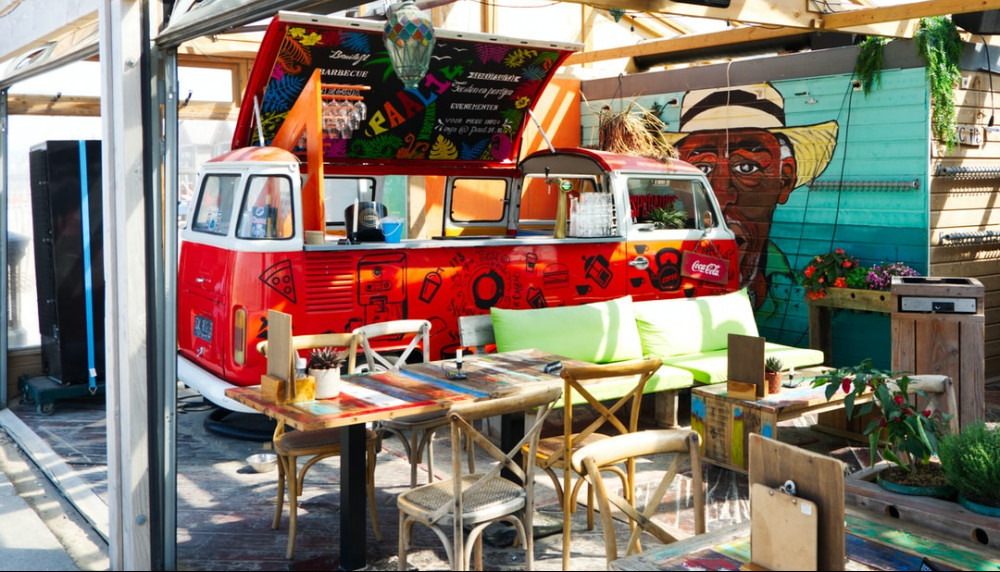 This night the local restaurants, food trucks and vendors would all gather and set up for everyone to eat and shop! There were lots of different food truck choices. Coconut water served out of the coconut with a straw was a highlight! Shopping some local merchants was a great place to get souvenir. It was like a pop up shop deluxe! It was so fun!
Day 4
Find a local coffee shop and grab some donuts to take with you this morning!
We went to check out the Cheshire Hall Plantation. It wasn't as impressive as some other plantations I have been too. But you could tell there was some history to be learned at this historical sight! We didn't pay the fee to walk through it but we did at least go in and look around the small museum they had.
You can't go home empty-handed! So downtown Provincials for shopping! Lots of boutique type of shops!
Lunch at Sharkbites in Turtle Cove Marina. Sitting outside on the deck watching the boats come and go is entertaining!
Bought an exertion for the afternoon. Asked the Concierge at the resort to recommend one. Took a boat ride out to a reef.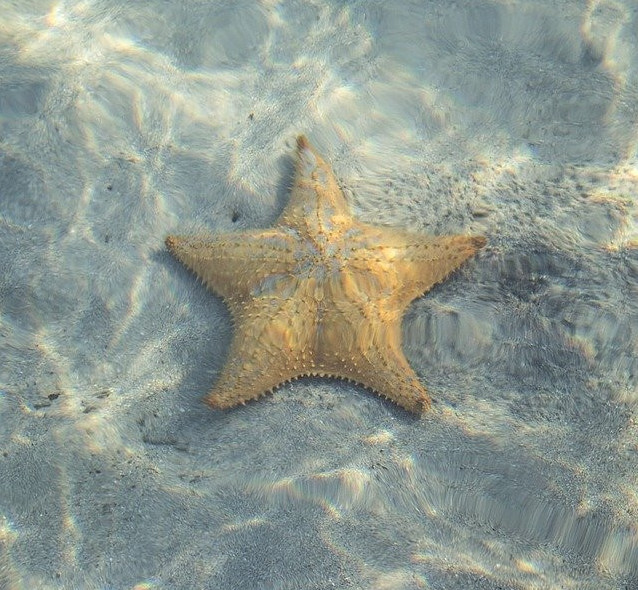 We snorkeled the drop off! Really awesome!! Had a demonstration of how they harvested conch. It was nice having someone else in charge for the afternoon!
Checked out Smith's Reef. Then called it a day! When I said 5 days, I didn't say 5 easy days!! But you can say you have seen Turks and Caicos!
Eat at Rickie's Flamingo Café! It was very laid back! On the beach and relaxing atmosphere!
Day 5
Decided to sleep in and skipped breakfast and waited till 11 am to eat at the Da Conch Shack. Very iconic place to eat! Your feet are in the sand and they are bringing the conch up from the ocean and bringing it to your table. Conch fritters are on the menu of course and if you haven't had any, you better order some before your trip is over!
Took a drive down Blue Hill road, there were some resorts and lots of side by sides and 4 wheelers.
Relaxed and spent the afternoon at Bight Beach just soaking in the last ray of sun and watching the sunset on our vacation!
Took an evening drive to eat at Las Brisas on Chaulk Sound. The chef and kitchen was amazing to watch prepare the food! The food was fresh and really good!
Five days won't seem like long enough but time will stand still and it is the best places to travel!
Let me know if you get to go and where you ate and what you did!
Clarie