It's June ya'll! It's summer time, it's lighting bug catching season, it's time to get the boat out and un-winterize it!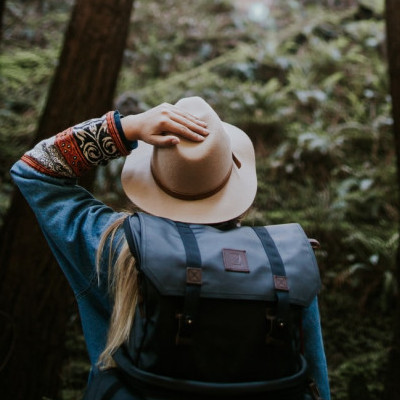 There are so many things to plan and do, ways to create memories this month, where do we even start!
What To Do In The Month Of June
The first Saturday in June is National Trails Day.
This might be an excuse to set that alarm early and start the day moving. Seeing the sun rising above the horizon, being in a place you could stop and reflect for a few minutes, might just be the inspiration you need to get your summer intentions lined out! A mid-morning ride or hike after a cup of coffee in the cabin might be more popular with your group. The All Trails app on your phone has a few options of trials that you could hike when you get ready to head out! Wherever or what ever time you decide to get outside and enjoy nature, the views, the scenery and bond you create along the journey will not disappoint!
What could you do in the backyard of your cabin as the sun is setting and the temperatures are cooling-off?
How about an outdoor movie night! The anticipation you could create throughout the day would probably be too much for the kids to handle! Grabbing a white sheet and a projector to show one of your favorite family movies would be a blast! Having the fire pit burning and popping some JiffyPop popcorn over the fire is definitely a treat! Pulling out some blankets from your cabin and getting cozy outside at dusk could end a possible good day and make it a great day!
What is June without thinking of Father's Day.
This day can be challenging thinking of something to get for that favorite dad. But maybe this year it's not about getting, it's about doing! Wherever you live, there is something you can find TO DO or a new place to explore! But, what does that Father like to do, if he could do anything, what would he choose to do? That's what you should do with him! Whether it be golfing a round, fishing till you're sun burnt or loading the boat down with kids and friends pulling them till you run out of gas! Just do something together, that's the best thing you could DO for him this Father's Day!
Whether you are hiking, biking or exploring a new trial.
Maybe it's creating the perfect sunset family movie night in the backyard of your cabin. Or figuring out the best thing to do with dad for Father's Day, making memories and spending time together will make this June the perfect start of summer!
Clarie