This is an itinerary if you don't want to ski in Crested Butte!
Arriving in Crested Butte
Check into your home away from home. Drop the bags and head out!
Park the car and get on The Mountain Express Bus (you most likely will have to wear a mask) and let someone else do the driving!
This is a free shuttle and will pick up and drop off every 15 minutes. They will take you close to wherever you want to go!
1st stop: Secret Stash – laid back and ranked #1 pizza in Crested Butte! Get your tummy full and get acclimated to the altitude and drink lots of water at dinner!
Day 1
Start your day off right! Head straight to McGill's! 228 Elk Ave Call it brunch! It's rated the best breakfast place in Crested Butte!
Start working that breakfast off and go for a Bike Ride!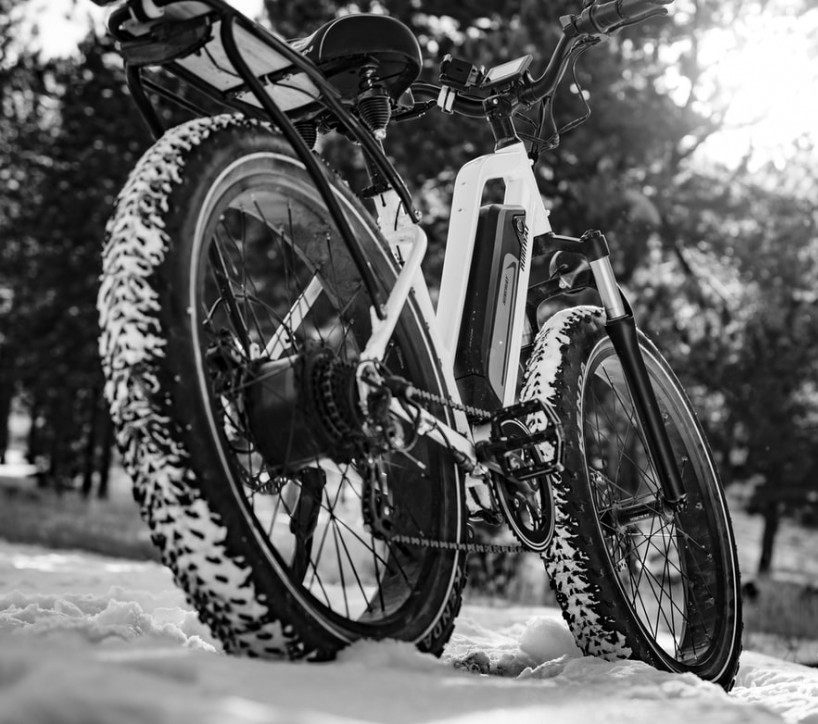 Take A Fat Biking Ride ! This will be so fun!!
A fat bike is an off-road bike with over sized tires (hence the name: fat bike). It's designed for stability on snow and uneven terrain and it's a lot of fun. You can really cover some ground on snow when you want to get outside but don't feel like walking or skiing.
Bikes are available to rent in town from Big Al's Bicycle Heaven, a full-service bike shop that rents, repairs, and sells bikes. Fat bike rentals start at $45 for 2 hours, $85 for 5-8 hours, and $115 for 8-24 hours. For a fun fat biking trip, park at the Gothic trail head and ride 3 miles to the abandoned ghost town of Gothic. You can't go wrong with the trails here, take your pick from any of the user-compacted or groomed trails and you'll have an enjoyable, scenic ride.
After the bike ride you will be ready for a snack! Try Third Bowl Homemade Ice Cream 201 ½ Elk Ave. Don't you dare order vanilla or chocolate! Get creative and try something new and homemade!
Hit the hot tub at your home away from home and order in from Hogwood BBQ (1-970-444-2277) for the night! They will delivery to your room. Kick back, start a fire, watch a movie and enjoy the evening in!
Day 2
Bundle Up for today it's going to be an adventure!!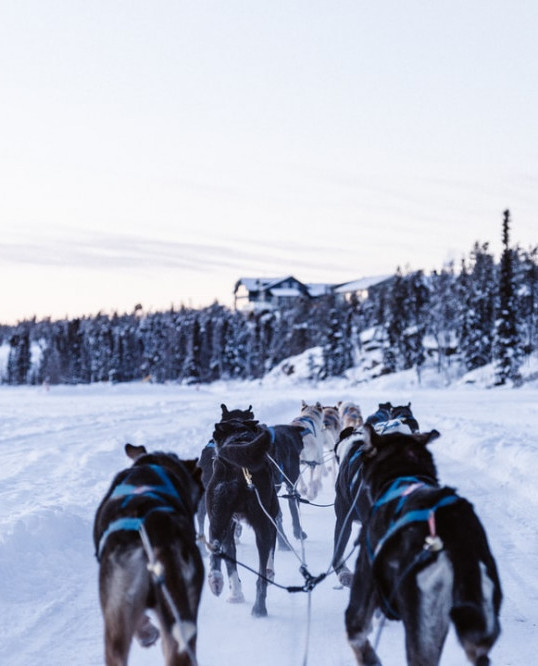 Lucky Cat Dog Farm Husky Sledding
The tours go out in the mornings. They meet clients at the trail head at 10:00, or 9:30 if you want to come early and watch or learn how to harness a dog. If you want to stand on the back of the sled at some point on your ride, we can do that. If you want to snuggle into the sled and watch the world go by, you can do that! This will be an unforgettable dog sledding experience in Crested Butte! You need to make reservations in advance for this call 970-641-1636. This runs about $200 per person.
After the Husky Sledding adventure, just eat there in Gunnison!
Twisted Fork is ranked in the top 10 it is an Asian flare! A local favorite! 206 N Main St, Gunnison, CO
While you are still in town stop by the Gunnison Gallery 124 N Main St, Gunnison Gallery features and amazing collection of Local and Colorado Artwork ranging from ceramics, jewelry, Aspen furniture, Oil Paintings, Bronze sculpture, Mosaic Art Guitars, Alpaca wool portraits and so much more.
Head back towards Crested Butte
Day 3
Might be fun to head to the base of Crested Butte. There is a COAL BREAKER COFFEE CO. Coal Breaker Coffee Co. specializes in rich coffee and espresso beverages, hot breakfast sandwiches, baked sweet treats and grab-and-go snacks.
Watching the skiers is entertaining as well! Watch from the warmth of the base of the mountain!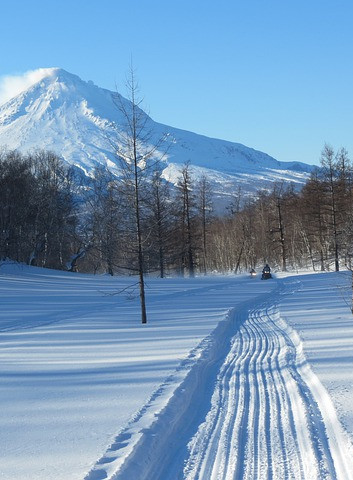 Then go SNOW MOBILING for the day!
Snowmobiling has become very popular (2nd only to skiing), and Crested Butte has some of the most spectacular back country scenery in all the Rocky Mountains. Snowmobile adventures fill up quickly and should be booked in advance. With two distinct guided tour companies to choose from, you are able to select a snowmobile adventure that best fits their desired riding style and ability level. Many of the tours also now offer a Private Guide Option. This option is perfect for riders who prefer the privacy and exclusivity of their own group. Snowmobile Central Reservations 800 383-1974 You need to call before you go to make reservations. Make them ASAP!
After an unforgettable snowmobile tour another must try is Marchitelli's Italian Restaurant 411 3rd St, Crested Butte I would probably call ahead for reservations for this restaurant!
Day 4
This day is all about RELAXING!!
Call Elevation Spa 500 Gothic Road, Mt. Crested Butte, CO 81225 Phone: (970) 251-3500
This is a hotel and the spa is located on the 1st floor of the hotel. Stop and eat some breakfast at the hotel then plan on spending the entire day at the spa. The fitness center, 3 tranquility rooms, steam, sauna, pool, hot tub, and robes will be just what you needed to relax!
If you want to end your day with one last really special meal! Make reservations at The Soupcon Restaurant 127 Elk Ave Ste A, Crested Butte, CO 81224 1-970-349-5448 This will be a luxury 5 course meal $150.00 per person but one to remember!
I hope you can use this as a guide to have a fun, non-skiing vacation and enjoy your family time together! If you need additional ideas or want to incorporate some other activities they are listed below.
Thank you for letting me serve you and I hope I have been able to take an ordinary idea and make it into an EXTRAORDINARY experience!
Additional Information:
Ski Crested Butte Mountain Resort
Ski Crested Butte Mountain Resort has 15 lifts and 121 trails so there's plenty to do on the 1,547 acres of ski able terrain.
The mountain is evenly divided into about 20-30% of runs for beginners, intermediate, advanced, and expert level skiers. Whether it will be your first day on the slopes or you've been skiing for years, you'll get some great runs in on your Crested Butte ski trip.
Take A Stroll On Elk Street
Elk Street is the main drag through town. All the businesses are locally owned and operated so there are no chain stores, which preserves the historic charm. You'll find some cute shops, eateries, bookstores, music stores, and outdoor gear stores. Townie Books is a good one for books; Grit has music and mountain-inspired clothing for women and men; Favor the Kind is a boutique with home decor, gifts, and women's clothing. You'll also find a couple of outdoor gear stores as you stroll, including Chopwood Mercantile.
Sherpa Cafe
The Sherpa Cafe serves authentic Himalayan cuisine from India, Nepal, and Tibet. They have two locations in Gunnison and Crested Butte and the menu is fair-priced and affordable. The owners opened this restaurant because the surrounding mountains remind them of their home, so the cafe is a way to bring a little piece of home right here in this little mountain town.
Ice Skating in Crested Butte at Big Mine Ice Arena
Big Mine Ice Arena is an outdoor covered ice-skating rink- a real treasure for ice-skating enthusiasts. Its natural ice has no 'refrigeration', which makes skating faster and more enjoyable.
Enjoy Coffee at First Ascent
Start your winter adventures in Crested Butte with a cup of fine coffee. First Ascent is a roasting company located in Crested Butte producing one of the most delicious instant coffees on the market.
Starting as a cafe on Elk Avenue, today they focus on roasting fine coffees highlighting the unique flavors. This is the only instant coffee-making company that maintains all the processes like roasting, brewing, freeze-drying, and packaging under one roof.
Have Fun!