St John Is A Perfect Getaway!
St John is a perfect getaway for the holidays! When you travel during the holidays you have usually factored an extra day or two to travel that you wouldn't normally take otherwise!
Adventure and Relaxatioin!
The whole experience of going to St John just gives you the feel of adventure and then when you arrive, it's pure relaxation and bliss.
Warm island breezes, turquoise water with clean sand and lots of local vibes!
Before taking the ferry to St John, start your vacation by grabbing a bite in St Thomas. The Side Street Cafe offers fish tacos, fajitas and chips and salsa is a good start to vacation. Great service and it is fairly fast as well. It is worth the stop.
Take a rental car or your means of transportation to Red Hook Ferry Terminal, it comes and goes back and forth from St Thomas to St John on a daily schedule several times a day!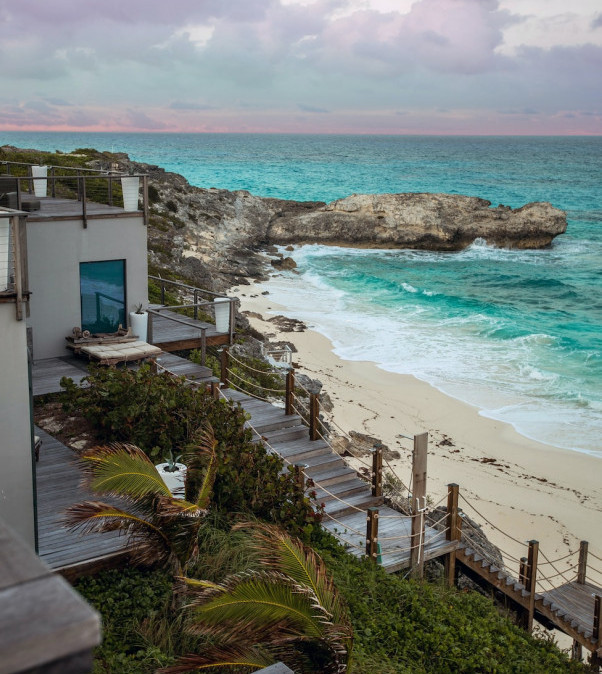 Find a Short Stay Vacation Home!
There are resorts, hotels and vacation rentals all over the island. Finding a short stay rental home near the ocean or at least with amazing views is very easy to find on St John. The rates are very reasonable there. Most of the homes are equipped with air conditioning in the bedrooms with open air for the great rooms and breezeways! It is a perfect temperature there all year round!
When arriving, stop and get groceries. Grabbing snacks, your favorite beverages and something to grill while overlooking the ocean, can't get any better! The prices are inflated a small percentage but they did arrive on a boat, but are not outrageous.
Go Snorkeling!
Snorkeling on a private charter with Bad Kitty is an experience that is worth the fee! Having a guide taking you to the most amazing views under the sea is breathtaking. The boat had a light fruit plate and banana bread and unlimited drinks all day long. Taking sandwiches and chips, and fruit eliminates having to stop and get off the boat to eat. Having the option to stop and eat at one of the beach side restaurants gives a change of scenery. We enjoyed just relaxing and going to several spots on the charter. Maho Bay was one spot that we stopped and ended the day swimming and snorkeling at Honeymoon Beach.
An evening stop at Cruz Bay landing Restaurants has a fun night-life feel. I called ahead at for reservations and they quickly accommodated us and we got great service. Ate calamari, fish and chips, fish tacos, everything was great tasting and reasonably priced!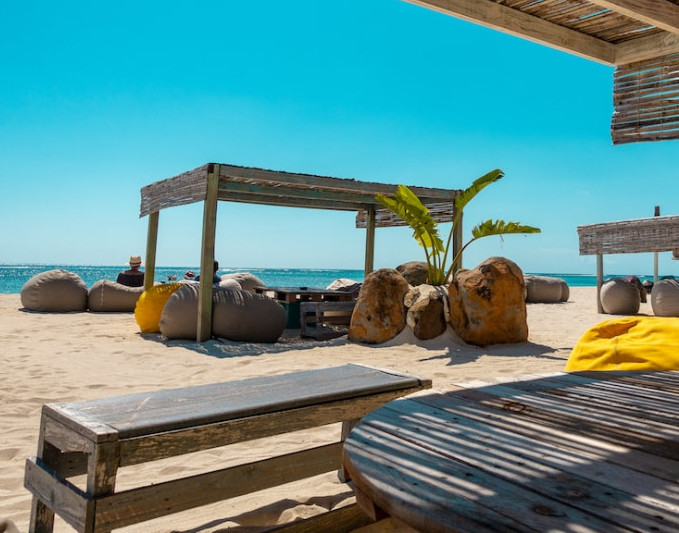 Eat & Shop!
Mongoose Junction has restaurants and shopping. The stores don't open till 10 so no use getting there early. There are a variety of shopping options including, Christmas ornaments, gold and diamond jewelry, t shirts, toys, boutique style shops. All within the budget!
Stop and eat in swimsuits at any of the beach bars. Have fish tacos, nachos, and seared tuna. Casual places right on the water that offer good food, the best views and affordably priced! St John is the perfect getaway at a reasonable price!
Clarie